23jun18:0023:00New Sounds of Saigon Tour at Ssshhh Cafe Bar, Hua HinROCK N ROLL/PSYCH-ROCK/DUB SHOWCASE
Event Details

Locally Trapped Wildlife presents…

The New Sounds of Saigon Summer Tour 2019 @ Ssshhh Hua Hin

** ROCK N ROLL/PSYCH-ROCK/DUB SHOWCASE **

**FEAT. PERFORMANCES BY SAIGON'S FINEST BANDS **

Skeleton Goode // OPN AIR DRG MKT/ Green Means Go

**PLUS VERY SPECIAL GUESTS FROM BANGKOK**

Pink Guns and Floyd Roses (featuring members of Srirajah Rockers)

——
The New Sounds of Saigon Summer Tour 2019 is roaring through THAILAND and MALAYSIA this JUNE and JULY. The tour presents two four-piece psychedelic rock bands playing high-energy, original songs and a solo, live-looped dub/roots act.

The tour is comprised of local scene veterans who have made their home in Saigon, Vietnam for many years and are affiliated with event organizers Locally Trapped Wildlife (who have put on over two dozen DIY shows over the past year alone (including Saigon Psych Fest)).

—-
////// Skeleton Goode– Psych-Pop (Saigon)

Skeleton Goode is the nom de plume of Jack Briggs -an English guitarist and oik.

Skeleton Goode provides Jack with the opportunity to drag his tunage from post-industrial North-East England, past Captain Beefheart's front door, through the sticky heat of the Mekong Delta and into your ears. Having recently signed to Mega Dodo Records (UK), Skeleton Goode is currently working hard forging nuggets of disjointed pop-sike for your listening pleasure, with his debut LP scheduled for summer 2019. The recently recruited Skeleton Goode Band (an international 4-piece consisting of American, Japanese, and English musicians) are champing-at-the-bit to perform their wistful ditties to a brand-new audience.

https://youtu.be/cirdh3n62q0
instagram –skeletongoode

——

////// OPN AIR DRG MKT – Psychedelic Noise Rock (Saigon)

Bubbling up from the frenetic inertia of Saigon, this psychedelic noise rock act is the propulsive progeny of two prolific, guitar-wielding songwriters emboldened by a clockworkstrong rhythm section. In the contemporary indie music landscape of Saigon,OPNAIRDRGMKT features prominently. In just the past year and a half, they have toured with the renowned Cambodian Space Project crew twice, released a live EP (free at the link below), and hosted and performed in more than two dozen shows in Vietnam (including Coracle Music Festival and Saigon Psych Fest). Reverb, his spirit-sister Clamor, and the Soft Grief of the Quotidian Realm are integral elements in OPNAIRDRGMKT's ever-expanding sound. Expect a swirling jangle of PURE ROCK N' ROLL energy laced with cosmic abstractions both enigmatic and familiar.

Bandcamp: https://opnairdrgmkt.bandcamp.com/releases
YouTube: https://youtu.be/Qgahwt0fU58 https://youtu.be/ABJkmaCCmUM
Soundcloud: www.soundcloud.com/oadm
Web: www.oadm.org

——-
////// Green Means Go – Live Roots/Dub (Saigon)

Saigon-based, Manilla-bred, one-man virtuoso Green Means Go plays live looped dub and roots from the golden era of Jamaican reggae.
A multi-instrumentalist and band leader nonpareil, he has been one of the mainstays in the Saigon independent music scene for nearly a decade in some of the most prominent bands around (6789/Mekong Delta Force/Tofu Band/Ugwae/Weed Elephant/OADM).Now catch him all on his own in a roots-based solo set that will drop jaws and shake hips with its poly-rhythms, spaced-out melodic lines, and room
rattling bass drops. A one-man band that sounds like a proper posse, Green Means Go is not to be missed.

—–

Address:

Ssshhh Bar
Hua Hin 102, Hua Hin 77110, Thailand.

Join the Inspire Events & Offers Line account…
Every day, the best event/offer from each region will be sent on one message. Plus, fun polls, where you get instant access!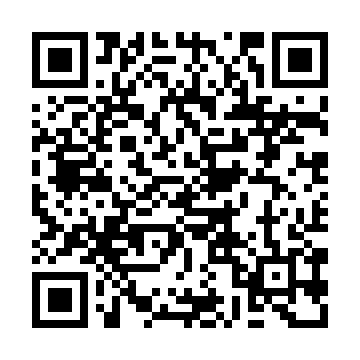 Time

(Sunday) 18:00 - 23:00